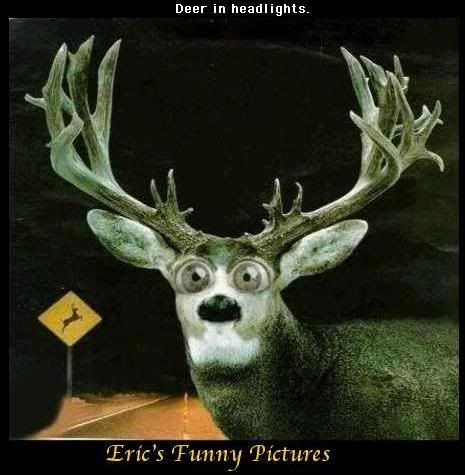 I was talking with a friend of mine the other day about the reaction of some individuals during periods of high stress. He described a sort of paralysis that can over take some when they are not sure what to do next. I mentioned that one of the key mistakes that many will make is not doing the things that they would normally do, that they should do.
This deer caught in the headlights reaction is by no means a survival instinct. In fact, it's quite the opposite of it. It's the very thing that causes people and companies not to survive. When you're a startup company, and on the verge of tough times, you have to react quickly.
The discussion eventually found its way to the subject of leadership and the need for leaders to step up during such crises. And I certainly agreed with that sentiment. But leaders have to develop a sort of reflex to avoid the paralysis too. Otherwise they'll likely lead their departments in the wrong way.
Anyway, I can certainly say a lot more on this subject. Just because I've done a few startups, doesn't mean it necessarily gets easier. It just means my instincts have evolved.